24" Blue Polypropylene Pleated Bouffant Cap
Published on 2021/10/8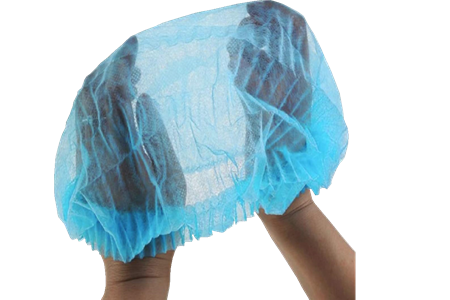 Share to:
24" Blue Polypropylene Pleated Bouffant Cap
These 24" Bouffant caps are made of lightweight, 100% virgin hydro-entangled (spunbonded) polypropylene non-woven fabric.

The Blue Pleated Disposable Bouffant Cap is ideal for users who have direct contact with food in culinary environments. This disposable bouffant cap pleated is made using non-woven material in operating room style for full hair coverage. This 24"pleated, blue polypropylene bouffant provides a particulate barrier and helps facial hair from contaminating a product or work environment.




Color:Blue

Material :Made of non-woven Polypropylene material

Size: 24 "(60.96cm) each

Packing:100 caps per case

Style: Latex Free

Type:Blue disposable bouffant cap pleated

Product Weight: 0.75g

Product features: Pleated design, comfortable and breathable

Place of Origin: Hefei, Anhui

Size: 17-24 inches

Type: Ordinary helmet

Shelf life: 2 years

Cap lining type: disposable non-woven strip cap

Product use: food industry, environmental protection industry, purification workshop, hotel, hotel, household goods and other small, convenient and environmentally friendly materials, safety and sanitation, double rubber bands have excellent elasticity, long-lasting, easy to store for a long time, and soft.